HUD-funded apartment complex for people 62 and older
77 one-bedroom apartments with separate living room, kitchen and bath
Independent living with amenities including a cafè, convenience store, hair salon, computer lab and off-street parking
Household membership limited to two eligible persons, one of whom must be at least 62 years old
Applicant income limit for 2009: $27,250 for one person or $31,100 for two people
Rent based on adjusted income, which includes allowances based on age and medical expenses
View the 2013 financial documents: IRS Form 990 and Audited Financial Statement.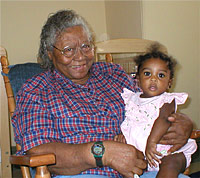 Sacred Heart Village was sponsored by the Ministry of Caring, a non-profit agency with twenty-five years of experience serving the needs of the poor and homeless in and around Wilmington, Delaware. It is situated on the grounds of the former Sacred Heart Church, which was closed by the Diocese of Wilmington in 1996 due to dwindling attendance. The future of the church and surrounding parish buildings was in doubt until purchased by the Ministry of Caring in 1997. Construction of the beautiful state-of-the-art red brick complex was funded by a unique blend of government and non-government sources. A ground-breaking ceremony was held on March 19, 1999 and the first tenants took up residency in October of 2001.
The mission of Sacred Heart Village is to provide permanent, affordable housing for seniors. We value and are committed to the care of each of our residents. Sacred Heart Village firmly adheres to the philosophy of its sponsoring agency, the Ministry of Caring, which states that the poor should never be treated poorly, but with love, dignity and respect.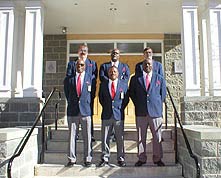 A sense of community pervades Sacred Heart Village. Residents know one another and have genuine concern for their neighbors. The warm and caring staff includes a Service Coordinator, whose job is to link residents with necessary supportive services. Residents and guests are greeted by a doorman 24-hours a day. The building features round-the-clock security and other safety features, including emergency call cords in each bedroom and bathroom.
The Francis X. Norton Senior Center at Sacred Heart Village is a community resource serving the needs of people living in the Trinity Vicinity and West Center City neighborhoods including the residents of Sacred Heart Village.Ê It features an computer room, arts and crafts room, a pool room, conference room and a state-of-the-art fitness center.
Only the highest quality materials were used during construction, helping to make Sacred Heart Village the most beautiful facility of its kind. Each unit features a kitchen with oak cabinetry and corian countertop, wall-to-wall carpeting and Maytag appliances.